At Baku 2015, the sport of Gymnastics will feature five disciplines. Three of these – Artistic Gymnastics, Rhythmic Gymnastics and Trampoline Gymnastics – are featured on the Olympic sport programme and are well-known with audiences worldwide. The inaugural European Games will also feature the two non-Olympic disciplines of Aerobic Gymnastics and Acrobatic Gymnastics. Baku's glorious new National Gymnastics Arena will be home to the Gymnastics competitions in 2015.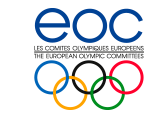 Artistic Gymnastics is renowned within the sporting world for its ability to showcase exuberant and free-flowing movements involving strength. A popular spectator sport at many Olympic Games and other major sporting events, the competition at Baku 2015 will start on 15 June and end on 20 June. The discipline consists of 14 medal events, with 179 athletes competing for gold in individual and team events.
Rhythmic Gymnastics is the fusion of art and sport combined with dance elements, ballet and music. It first appeared as an independent sport in the beginning of the 19th century. It was officially included in the Olympic sport programme for the first time at the Los Angeles 1984 Games. In Baku, the competition will feature 93 gymnasts competing in eight medal events on 17-21 June 2015.
Trampoline Gymnastics is a relatively new Olympic discipline, which first appeared in its Olympic debut at the Sydney 2000 Games. The history of the sport began in 1936 when George Nissen, an American diver and gymnast, constructed the first folding trampoline in his garage. He came up with the name 'trampoline' by modifying the Spanish word 'trampolin,' which means 'springboard.' At Baku 2015, Trampoline Gymnastics will feature 53 athletes, with competition starting on 17 June and ending on 21 June 2015. The competition will feature four medal events.
Acrobatic Gymnastics, one of the two non-Olympic Gymnastics disciplines included in the Baku 2015 programme, will take place from 17 June to 21 June, with a total of six medal events.  The competition will feature 55 athletes competing for gold in mixed pairs and women's group events. As an exercise, acrobatics has been known since ancient times. Early evidences of acrobatics were found in Mexican, Etruscan, Cretan, Chinese and Egypt cultures and literature, including the mentioning of acrobatic performances in Homer's "The Iliad." It was only in the early 1930s when acrobatics emerged as an independent sport discipline.
Aerobic Gymnastics, another competition in a series of newly introduced non-Olympic disciplines on the Baku 2015 programme, will also take place on 17-21 June and feature 67 athletes competing in two medal events. In the 1960s, Dr. Ken Cooper developed a programme of exercises to prevent cardiovascular diseases at the Cooper Institute for Aerobics Research in Dallas, USA. These exercises continued to evolve and eventually formed for the basis for Aerobic Gymnastics. The first Official World Championships in Aerobic were held in 1995 in Paris and featured 34 participating federations. Aerobic Gymnastics is a high performance competitive activity based on body movements, skills and difficulties, choreographed to music and governed by a Code of Points.

Official Website: http://www.baku2015.com/