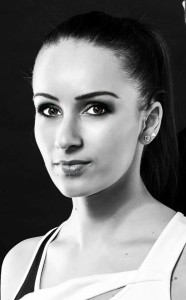 My success story begins with my first steps made in the gym, more than 20 years ago.
I did 8 years of Artistic Gymnastics and after that because of a healthy problem I moved to Aerobic Gymnastics, in total 20 years of hard work and determination.
Due to my perseverance, hard work and talent, I managed to stand out at the national competitions rankings since my first participation. After that I became an important pawn at the National Aerobic Gymnastics competitions both junior and senior. 
Hard work in the gym has been rewarded with over 30 national and international medals and multiple European and World Titles won over the years. 
Passionate about sports and any form of movement in general but especially a huge supporter of gymnastics I created this page to spread my love for them with everybody interested.
Follow this page and you will find interesting news, articles about gymnastics and fitness, great photos  and a way to learn a little bit more about our athletes.