Dear friends,
We continue the interview series, this time I will talk with Andreea Bogati, component of National Team of Aerobic Gymnastics, multiple national, international, european and world champion .
How did you first get to the gymnastics hall?
 When I was 10 months old I started walking and I couldn't be held in place anymore so my mom waited me to grow a little bit older thinking that if she will take me to sport sessions my extra energy problem will be solved. Thing that didn't happen.
When I was three I walked in for the first time in the Adi Sincai Gymnastics Hall from Cluj. I was fascinated! I loved it so much but I wanted my mom to stay with me during the training. At first I wasn't doing anything at the gym but then when turning back home I was doing everything I seeing during the training. I remember how I was using the walls as support for my handstands and I was destroying the wall painting.
Then when I turned 4 I moved to the Balcescu gym where I continued training in artistic gymnastics till the end of the 3rd grade. Starting with the 4th grade my parents took me to Deva Gymnastics School where I actually started practicing Aerobics Gymnastics.
What memories do you have from your first competitions?
 Since I was very young and I was training in WAG all the coaches wanted me as part of their team noticing that I have potential to grow as a gymnast. Same thing happened when I started training in Deva. These memories pushed me to dream more and to achieve my goals.
When did you win your first medal and how did you feel? (which competition)
 The first medal I won at the "Cupa Cetatii" (Deva Cup) only about 7 months after starting training at this new discipline. I won a Silver medal and I feel so happy and proud.
What is the most important and dear to your heart medal you ever won?
Definitely the Gold medal me and my partner won at the 2012 Worlds in the Mixed Pair Final Event.
Are you happy with your results in 2013?
 More than happy! It was the most intense year so far and I am really happy I could add new beautiful medals to my record.
Which is the most difficult period of the year regarding trainings from your point of view?
I can't think at one in particular. Important for me is to be healthy and not to get bored by the daily routine. If I am physically well everything is perfect for me.
The most beautiful experience you lived during a competition was…?
The  2011 Summer Universiade that took place in Shenzhen China. It was my first big competition where I had both ups and downs but where I also learned so much for my career.  Also the World Games from Cali/ Colombia where I wanted so much to make happy all those 15.000 people in the audience and to make the ticket price that they payed to see us worth. These two experiences impacted my life in a major way.
What goals did you set for yourself for 2014?
I wish to win as many medals as possible during all the competitions throughout the year and especially at the World Championships to hear the National Anthem!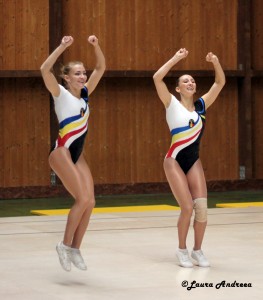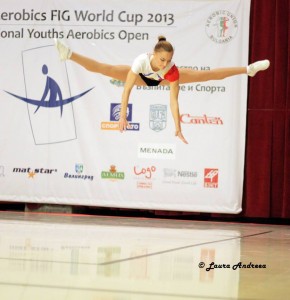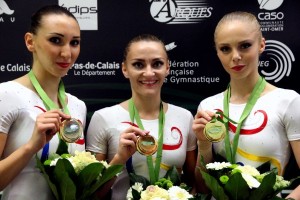 http://www.youtube.com/watch?v=6K-0w6e5n-Q
Special thanks to my contributor Ana Georgescu!
ENJOY,