Dear friends,
Today I will talk with Amelia Racea.
Racea started gymnastics at the age of 6 and won her first all around national title in her age category in 2007. In 2008 she joined the junior national team in Deva. She had a successful junior career, medaling at various international competitions. She won silver on beam and bronze on floor and placed fourth all around and with the team at the 2008 Junior European Championships. In 2009 she placed fifth all around at the prestigious American Cup ahead of more experienced gymnasts such as Koko Tsurumi and Kristina Goryunova. If not for a fall from uneven bars she might have placed higher. Later that year she won the all around junior title at both the City of Jesolo Trophy in Italy and the Lugano Trophy in Switzerland. The 10th European Youth Olympic Festival in Tampere was a very successful meet for Racea. Here she won a total of six medals, two gold (vault and beam) and four silver (floor, uneven bars, all around and with the team).

Racea's senior debut at a major international competition was at the2010 European Championships. Here she qualified for the vault and floor finals and contributed to the team bronze medal. In the beam final she replaced the top qualifier Ana Porgras who withdrew due to an ankle injury.
She won the gold medal on beam and placed fifth on floor and seventh on vault.
What are you doing in the present?
Well, in the present I am a student at the University of Sports, in Bucharest.
What are your memories, from the time you started this sport?
I started gymnastics, at the age of 6, at the "Cetate Deva" club. My coaches, were Micu Ramona, Cotutiu Florin, and choreograph Corina Doreanu. During my career there were many moments, when I wanted to give up on gymnastics, but my parents and my coaches, were always next to me, no matter what happened,  and encouraged me, and I want to thank them.
Do you miss the atmosphere from the gym? Do you miss the team, coaches?
Yes, I definitely miss it. I miss waking up every morning, knowing that I have two training sessions a day, and be with my colleagues and coaches all day. Although there were days, that weren't so good, I always tried to motivate myself, and get over it, because I knew that my work will someday, pay off.
What is your favorite medal?
All my medals are really important to me. I worked really hard, for each one of them, and I was happy every time I had a good result, but the most important medal was the one I won on beam, at the European Championship in Birmingham, in 2010.
What is your biggest regret, from your career as an athlete?
My biggest regret is that, I couldn't be on the team for the 2012 Olympic Games, in London, because of an injury I had at my back, just 2 weeks before the departure for the Olympics.
Your best experience from a competition was…?
The best experience, was at the 2010 Europeans, when I found out that although I was as first reserve for the beam finals, I could compete, and opening the competition. I was really nervous, until the final ended, and realized that I had won the gold medal. It was the best and unique feeling.
What was your model athlete, for perfectioning yourself as an athlete?
I appreciated, and appreciate all elite athletes. I don't know if I can say I had a model athlete that I would look up to. I was always trying, to be in a permanent competition with myself, see what my limits are, and if I could pass them.
What are your future plans?
In the near future, I will take part in a project that ms.Mariana Bitang and  mr. Octavian Bellu, called "Relaunching Romanian Gymnastics", and I want to thank them for involving me in the project.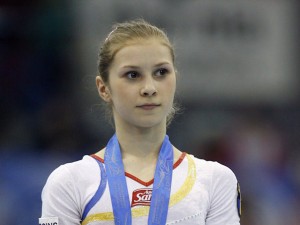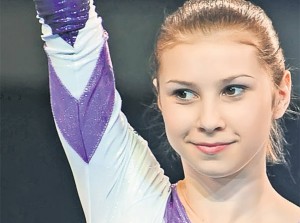 Special thanks to my contributor Carla Radulescu!