Fourth at the 2012 World Aerobic Championship and the gold medalist at the 2013 World Games, former  Rhythmic Gymnast Oana Corina Constantin (ROU) has high hopes of winning the Women's Individual title at the World Aerobic Championships in Cancun – MEXIC this weekend. 
Corina Constantin :"I think I'm strong enough, and I've had enough training to prove that I'm the best, and I hope to show this again," Constantin commented after unveiling a fast-paced, shimmying new routine during Thursday's podium training session. "I have a good feeling about it," she added with a smile.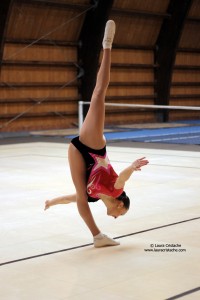 "I've worked with him since 2008 and we complete each other," Becze said simply when asked about their success. "We collaborate," added Petruse, the only one of the three to have started as an Aerobic gymnast. "We collaborate with the coaches, with the choreographer, and with our partners."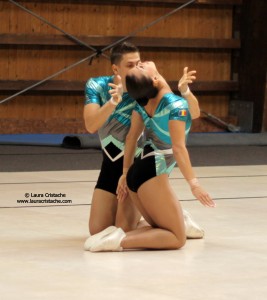 "We've never seen anything like it," Becze said with a big smile. "We hope to come back one day and say, "Oh my God, we were here in 2014! And won medals at the World Championships.'"
GO ROMANIA!